Cat Pictures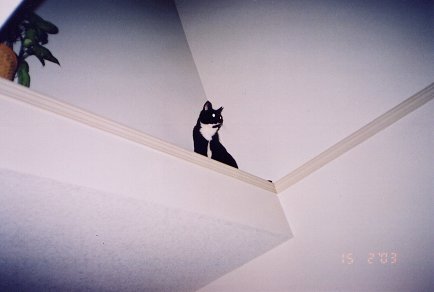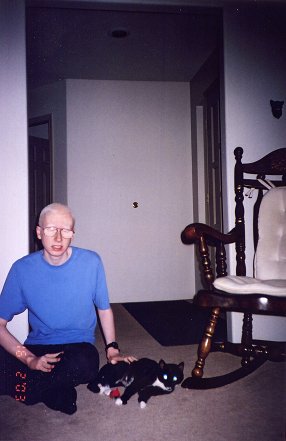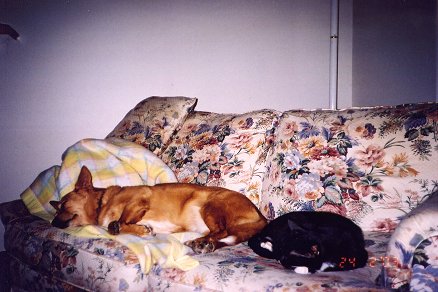 This is Chloe with my dog, Brandy.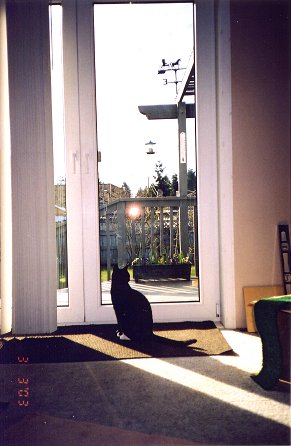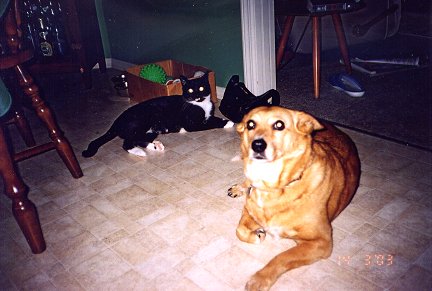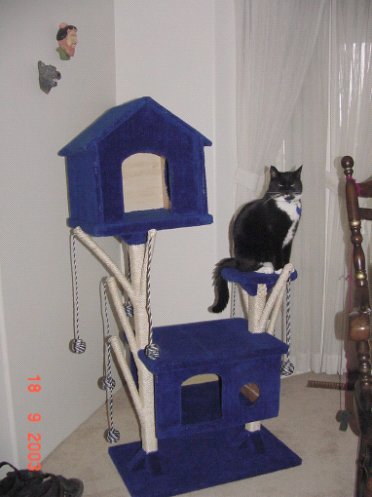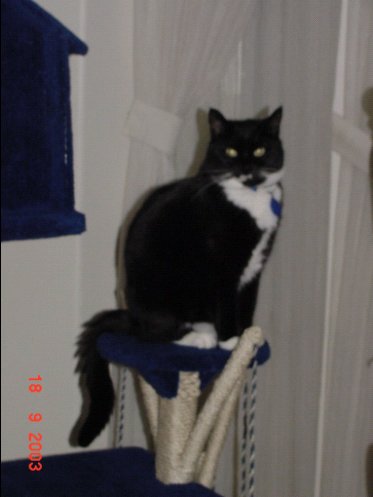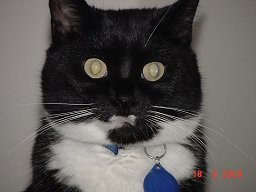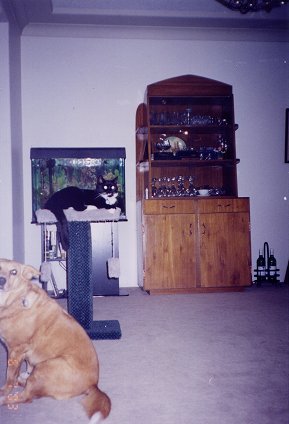 Wow, in this picture it almost looks like Chloe is inside my fish tank. I set her cat post right up against the front of the tank.

Now the cat in the picture below sure is a good look-a-like, but it isn't Chloe. This picture was taken at a prison in Mission, B.C., Canada which is only a one hour drive away from where I live in Surrey, B.C.. The prisoners there look after the cats and addopt them out to homes.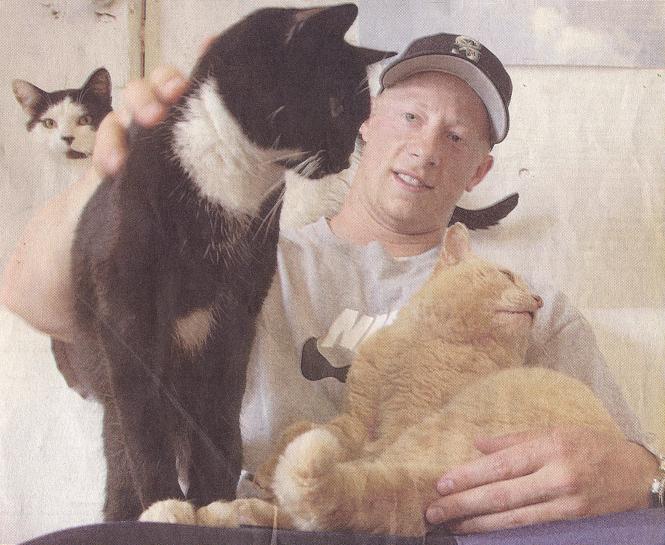 return to index page